Pygmy Possum lodge offers a pleasant self-help style accommodation in the picturesque surrounds of Charlotte Pass. The lodge is open all year round for skiing, snowboarding, nordic skiing, bushwalking, trout fishing, and a host of other activities. For information on the lodge facilities, details of self management etc - follow the link.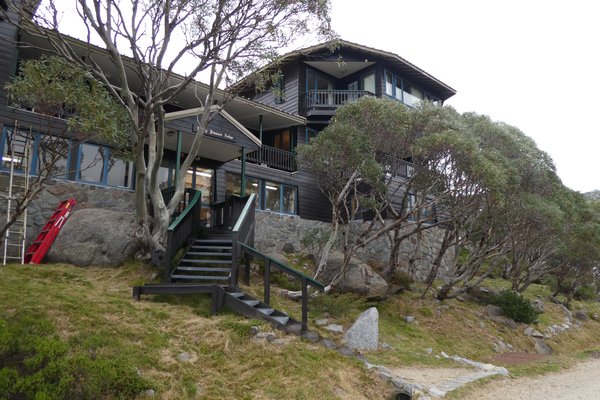 Pygmy Possum lodge is indicated on the map via the red circle
Castaways Unit 8 is available for members holiday rental. Castaways Units 2 and 5 were sold in June 2016, and Castaways Unit 3 was sold in November 2016. Elouera Ski Club members bookings at Castaways are subject to the conditions:
a 20% discount on the PRD advertised rates for periods other than the Christmas holiday and Easter Holiday peaks.
member bookings in the peak periods are available, but no members discount will apply.
members with accommodation credits can use credits to cover up to 75% of the cost of the booking. The rest must be paid in cash to the PRD real estate agency.
How to Make a Member Booking for Castaways Unit 8
Make your booking via the booking form on the PRD website
When filling in the booking form, include your membership number along with your first name in the first name field.
The form will inform you of the full fees due to be paid, with no discount (even if applicable) applied. If you wish to cover a portion of the fees with credit points, use the go back button to specify in the notes field the dollar amount you will cover with points. (This dollar amount cannot exceed 75% of the fees that would be due. i.e. for Non peak times, the max dollar amount for points to cover would be 0.75 x 0.80 x fees displayed. Please check that you do have sufficient credit points to cover the amount you specify to PRD.)
The form will not allow you to submit it unless you use a credit card to pay the mandatory deposit. You will need to make this payment even if it is more than you will actually need to pay in cash if you are covering some of the cost with credit points.
After submitting the form contact PRD by telephone on (02) 4984 2000 to arrange for the members discount and to adjust the payment as needed.